Brand New ET-21 Toolroom Lathe - Special Value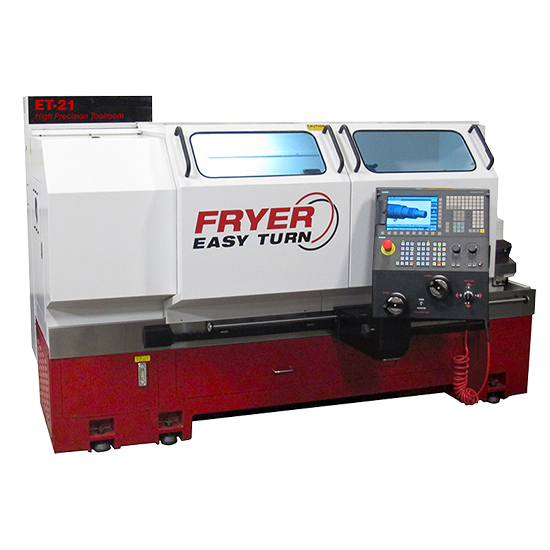 15 HP 2 Speed Autoshift Geared Headstock
50 - 2,000 RPM w/ Constant Surface Speed
Swing Over Bed = 21"
Center Distance = 60"
Spindle Nose = D1-8 Camlock
Spindle Bore = 3.40"
Fryer-Siemens 828-HS CNC Control
Equipped With:
Flood Coolant System
Big Bore Option #2
Dorian Superquick #40 Tool Post
Handwheel Run Function
High Speed Network Interface
Special Value With Two Year Warranty
Brand new overstock ET-21. Designed by toolmakers for toolmakers, the Fryer Easy Turn Series is the highest quality, most accurate toolroom lathe available today. High quality components, excellent design and superior craftsmanship provides decades of trouble-free use with accuracy unmatched by any lathe in its class. Dual handwheels, jog joystick, Do-one cycles, electronic stops and one touch set-up features allow you to make one-off parts faster than a manual lathe while providing the productivity of a CNC.
Click
here
to download the brochure.