Special Value Machines
MC-80B Vertical Machining Center – Dealer Overstock Machine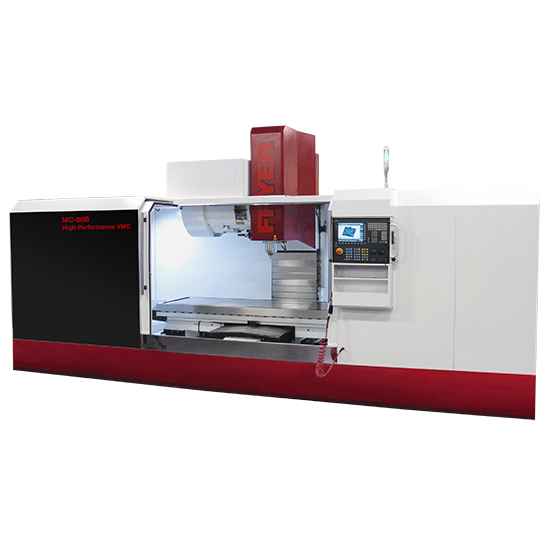 Travels: 80" x 40" x 34"
24 Station High Speed Arm Type Tool Changer
40 HP Motor - 50 Taper Spindle - 6,000 RPM
Box way construction with Turcite B liners
Fryer / Siemens 828-HS CNC Control
Equipped With The Following Options:
Dual Chip Auger System
High Pressure Washdown System & Washdown Hose
Remote Electronic Handwheel
Handwheel Run Function
2 Speed Auto-Shift Geared Head
350 PSI Coolant Thru Spindle System
30" Built-in 'C' Axis Rotary Table
Brand New With Full Factory Warranty
Available Now With Special Pricing
Fryer's MC-B Series offers the ultimate in performance by featuring heavyweight castings with box way construction. The standard 24 tool arm type ATC and 1,200 IPM rapids produce more parts per hour. Fully digital control and drives combined with fast set-up and programming maximize performance and reliability.
Click
here
to download the brochure.