Special Value Machines
MC-80B Vertical Machining Center – Dealer Overstock Machine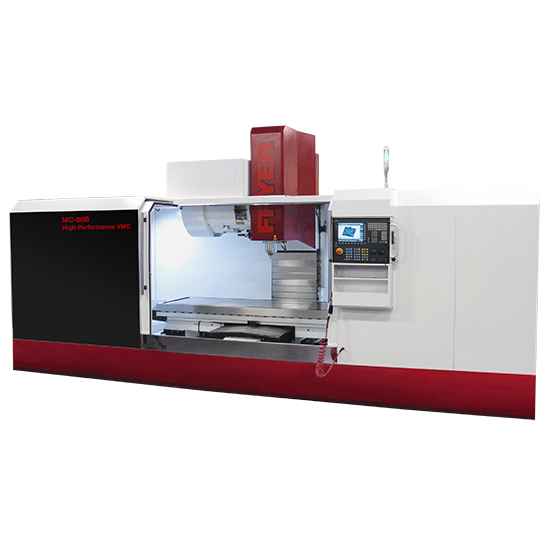 Travels: 80" x 40" x 34"
24 Station High Speed Arm Type Tool Changer
40 HP Motor - 50 Taper Spindle - 6,000 RPM
Box way construction with Turcite B liners
Fryer / Siemens 828-HS CNC Control
Equipped With The Following Options:
Dual Chip Auger System
High Pressure Washdown System & Washdown Hose
Remote Electronic Handwheel
Handwheel Run Function
2 Speed Auto-Shift Geared Head
350 PSI Coolant Thru Spindle System
30" Built-in 'C' Axis Rotary Table
Brand New With Full Factory Warranty
Availabile Now
Fryer's MC-B Series offers the ultimate in performance by featuring heavyweight castings with box way construction. The standard 24 tool arm type ATC and 1,200 IPM rapids produce more parts per hour. Fully digital control and drives combined with fast set-up and programming maximize performance and reliability.
Click
here
to download the brochure.
---
ET-30 Large Capacity Lathe – Upcoming Stock Machine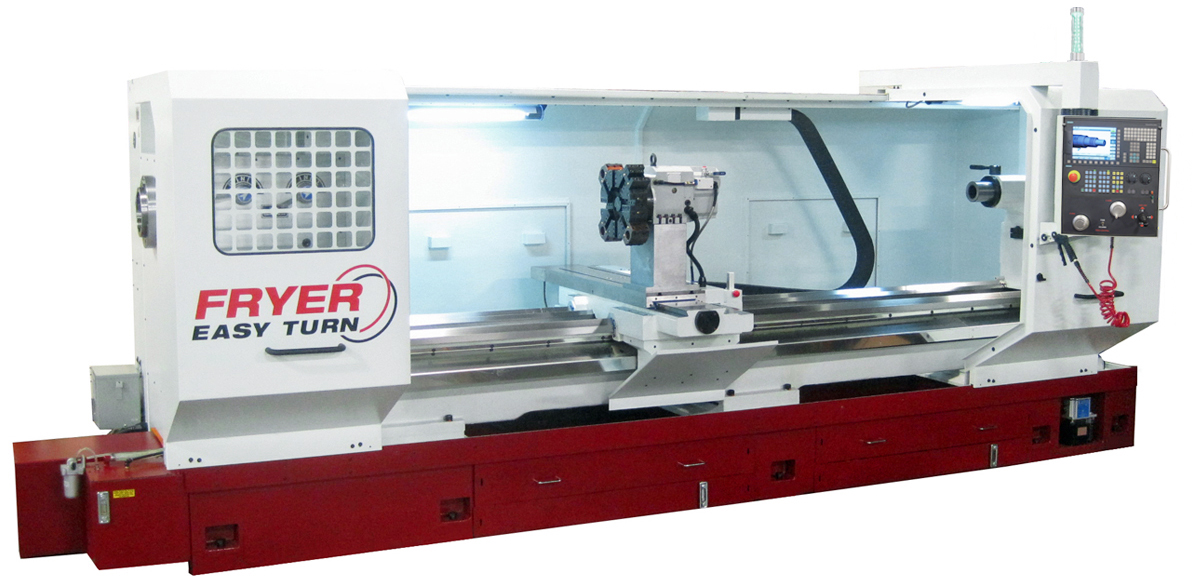 Swing Over Bed: 30"
Center Distance: 120"
Spindle Nose: D1-11 Camlock
Spindle Bore: 4.10"
30 HP 4 Speed Geared Headstock 20-1500 RPM with Constant Surface Speed
Fryer / Siemens 828-HS CNC Control
Equipped With The Following Options:
Flood Coolant System
120" Center Distance
8 Station Bi-Directional Automatic Turret
Handwheel Run Function
Remote Electronic Handwheel
High Speed Network Interface
Brand New With Full Factory Warranty
Availability: September 2022
This machine is not yet built but is in our production schedule. It can be modified with certain options added.
Heavy duty construction distinguishes the ET Large Capacity Series lathes. Designed for applications where high rigidity is required, these machines are custom configured for your most demanding applications. Easy to use operator interface allows simple shop floor programming for one-off parts. High performance drives and motors combine with standard G-Code interface allows production to run smoothly and efficiently.
Click
here
to download the brochure.